Molkerei Ammerland maintains intensive and continuous dialogue with its important stakeholder groups. We understand dialog and cooperation as central elements of our sustainability management in order to jointly develop and implement solutions for the challenges of a sustainable economy. That is why we participate at regional and national as well as international level in various initiatives and organizations that are committed to sustainable development. The following lists some examples:
Grünlandzentrum Niedersachsen/Bremen
In order to promote grazing and the ecological benefits of grassland, we are a transfer partner of Grünlandzentrum Niedersachsen/Bremen and support the PRO WEIDELAND label. Agriculture, trade and industry as well as science, administration and politics are working together to develop viable solutions for sustainable economic growth, to defuse existing land competition and to preserve pasture landscapes.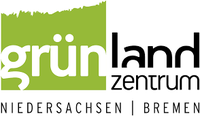 Sustainable Agriculture Initiative Platform (SAI Platform)
Since 2015, we have been a member of SAI Platform, a global initiative in support of sustainable agriculture within the value chain for food and drinks. Molkerei Ammerland participates in the Dairy Working Group. The members of this working group - in addition to milk processors, food companies and traders, among others - are working together to develop solutions for a sustainable dairy industry.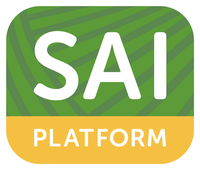 Sedex
In 2012, we joined the international database platform Sedex (Supplier Ethical Data Exchange) to exchange information with other companies in our supply chain on sustainability topics in the areas of labor/work safety, business ethics and the environment. Compliance with the relevant requirements is regularly checked as part of audits.



Bioland
In September 2017, we became the first large producer in Lower Saxony to start processing organic milk produced according to the specifications of Bioland. Bioland e. V. is an ideal, reliable partner for the Ammerland dairy. The leading association for organic farming in Germany is recognized by consumers and represents high standards.